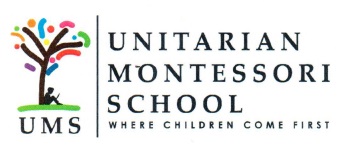 The Unitarian Montessori School will host a
Nutrition Presentation by Jen Shukaitis, a Rutgers Teacher,
on May 1st at 7 pm.
All are invited.
Jennifer Shakaitis is an assistant professor and educator at the Department of Family and Community Health Sciences at Rutgers Cooperative Extension and Mom of one of our students, Anele. She will be presenting a parent workshop on added sugars: what, where, how much? Americans especially young children, are eating more sugar than ever before. Come and learn why this is occurring, how excess sugar affects our health, how to find hidden sugars in common foods and strategies for how to reduce sugar in your diet and your children's too.
Please mark your calendars and plan on attending this informative workshop!