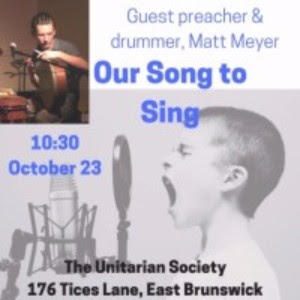 We can imagine a world with more equity and compassion, but the journey to get there is long. How we do celebrate ups and downs on the road while we travel? Where do we find joy in the community that assembles along the way? Join us for a service of rhythm and song as we celebrate this beautiful and complicated faith journey together.
You can listen to Matt's sermon by clicking the Play button below.
You can access Matt's website at this link.