See below for a video of Reverend Karen talking about gratitude and our new Gratitude Garden dedicated in memory of long-time member Mildred Romero.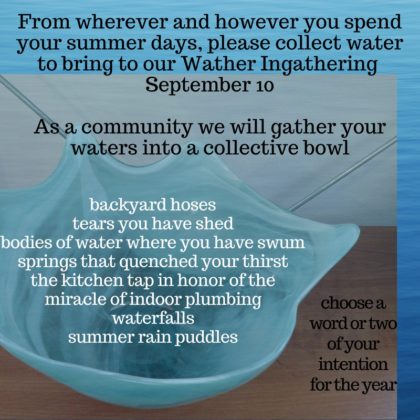 Join us as we mark the start of a new year with the traditional gathering of our individual waters into a collective pool representing the hopes, joys, and sorrows of our gathered community.  Bring water from your summer — be it from far away or your kitchen tap.  We will also be celebrating our new Gratitude Prayer Flag Garden, using some of our Sunday service time to focus on gratitude.
At noon, join us for the dedication of the new Gratitude Garden in the Sanctuary Garden.  All ages encouraged to participate in this interactive installation.