Online services during the COVID-19 pandemic: 
Join us on Sundays at 10:30 using this link for our worship service: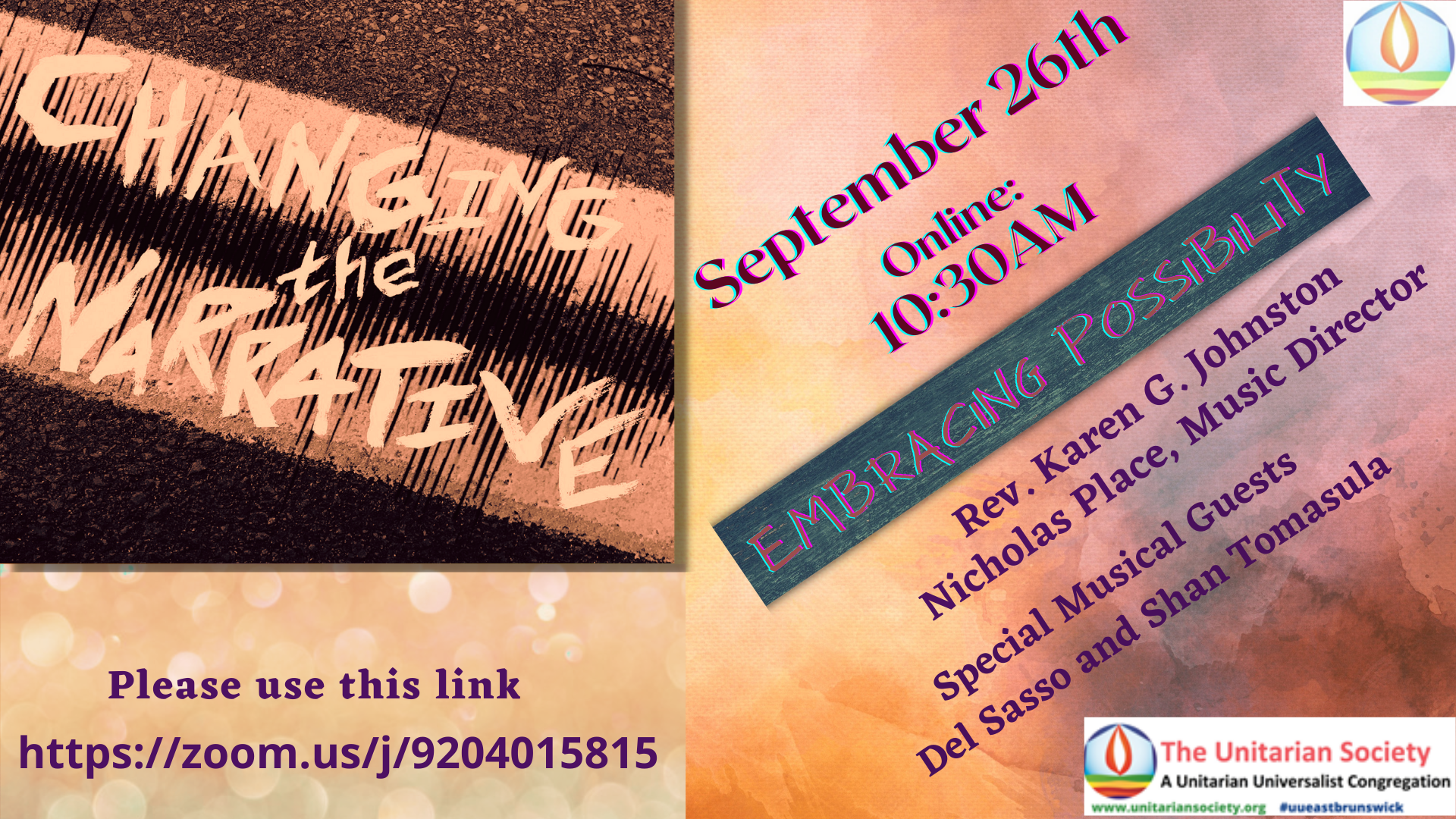 September 2021
While summer may be behind us, this pandemic is not.  The Delta variant has increased cases and the risk of the COVID19 virus.  With documented stories of breakthrough infections, the vast majority of which are made milder by having been vaccinated, we continue to be aware that we must continue our cautious approach to re-opening.
In addition to being safe in our re-opening plans, we have found that our plans to create a multi-platform experience has been delayed due to the global disruptions in the supply chain.  This means we will continue to provide our Sunday services online until we can install the necessary equipment.  10:30am Eastern at the link on our home page or on our Upcoming Services page.  You can also find the link on our Facebook page under events.
That said, we have two special outdoor Sunday services planned for September!  We hope that you will join us, even if it's your first time.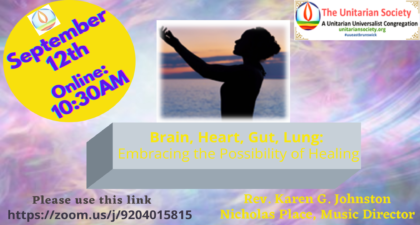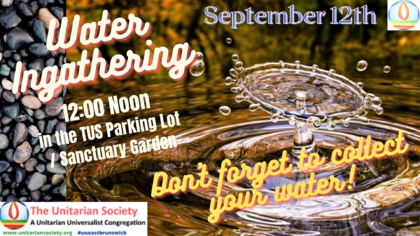 September 12: Water Ingathering. At 10:30 we will hold an online Sunday service that will probably be a bit briefer than usual.  Then, at noon, folks are invited to come to our property at 176 Tices Lane in East Brunswick.  Bring a small container of water, park your car, wear your mask, and head towards the back of the parking lot where our Sanctuary Garden is.  As we social distance, we will also receive your water offering and co-mingle it with that of everyone else's. It will be a low key gathering involving ritual and a chance to be with each other in-person.
September 19: Roving Revival.
Three Sunday services on one day! We will hold our regular online Sunday service at its regular time: 10:30am, though it will be briefer than usual. (Light) rain or shine, we will also hold hyper-local Roving Revivals:
9:15 in our parking lot in East Brunswick;
11:30 at Papaianni Park in Edison
(sadly, we had to cancel the revival in Highland Park because Donaldson Park has been closed due to the impact of Tropical Storm Ida – times have been revised)
Dress in bright colors or fun costumes. We are asking for registration – if you would like the link to register, please reach out to our Administrator at uutus@comcast.net. Seating will be in socially distant pods, masks will be required.
It won't be perfect by any stretch of the imagination. The sound will be wonky. Something will go wrong. But it will be fun and funny and maybe a little goofy. Mostly: it will be good to be together.
We'll keep you updated as best we can. If you want to be regularly updated to what is going on in the life of the congregation, sign up for our weekly eblasts – write to the email address above to join the list. Watch for updates on our Facebook page.
---
Who are we? We are an eclectic group of individuals coming together in community since 1955, committed to growing ourselves, each other, and sharing our gifts for the healing of the world.  Some of us knew we were Unitarian Universalists before we stepped foot here.  Others discovered it over spending time as part of the congregation.  Some are still figuring it out.
We gather not because we share the same beliefs about the nature of god and the universe (we don't), but because we believe that each of us is a gift and all of us together have a necessary role in making the world a better place.
We are a people across the age span – young, old, and in between — with an engaged and engaging religious education program on Sunday mornings, as well as Affinity groups to fit a variety of interests and cultivate connection.
We are proud to be a congregation that affirms people of all races/ethnicities, sexual orientations, and gender identities.  We are officially a Welcoming Congregation, knowing that our world and community is made richer by the presence of gay, lesbian, bi, straight, transgender, and genderqueer folks.
We are people who have doubt, express skepticism, embody faith, and welcome questions as much as answers – sometimes all at the same time.
We are called into community to believe what we must, to follow our path and support others on theirs, and to continually seek a purpose greater than any single person.
Our is a liberal religious tradition: we believe that truths are continually unfolding and are to be found in many sources, ancient and ever-new.
We understand that each of us individually, and all of us together, are part of an interdependent web of existence – that we can influence that web, but are also influenced and formed by it.
What joins us together is our engaged respect for each other, our commitment to the principles of Unitarian Universalism, and the ongoing promises we make to create a community together.
Who are you?
Someone seeking spiritual, intellectual, emotional connection.
Someone who wants to go deeper with your sense of engagement in the world, living your values and your faith out loud.
Someone who wants to engage in the creative dance between honoring our individual expression and our responsibility to community.
Come check us out.  As the colorful sign in our lobby says, "Welcome All Into Our House"